Quickly collect detailed data across your organization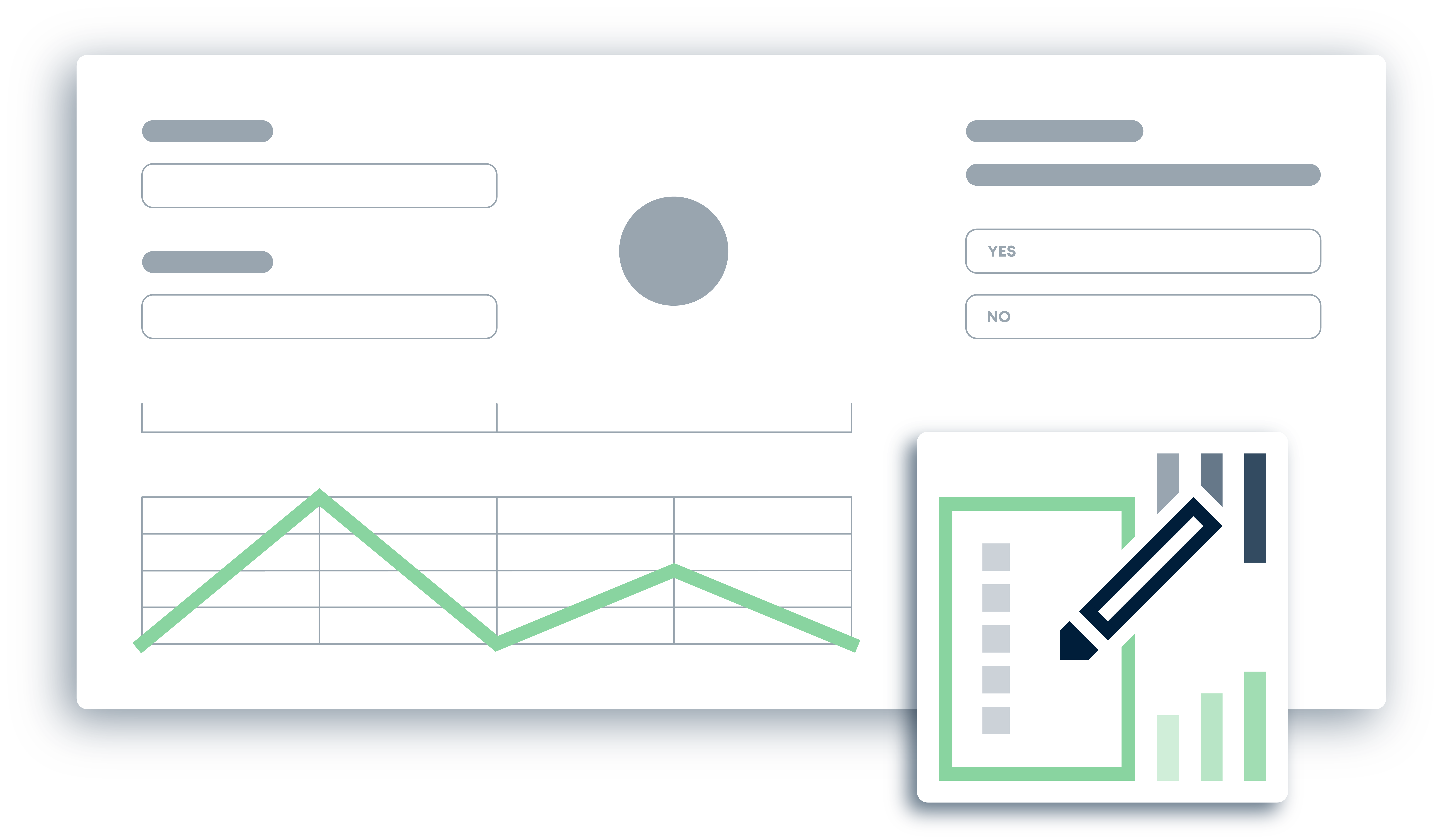 Customizable tool for your specific needs
No more messy spreadsheets or confusing surveys – create your own questionnaires or download our templates and use them as security surveys, inspections, gap analyses or audits.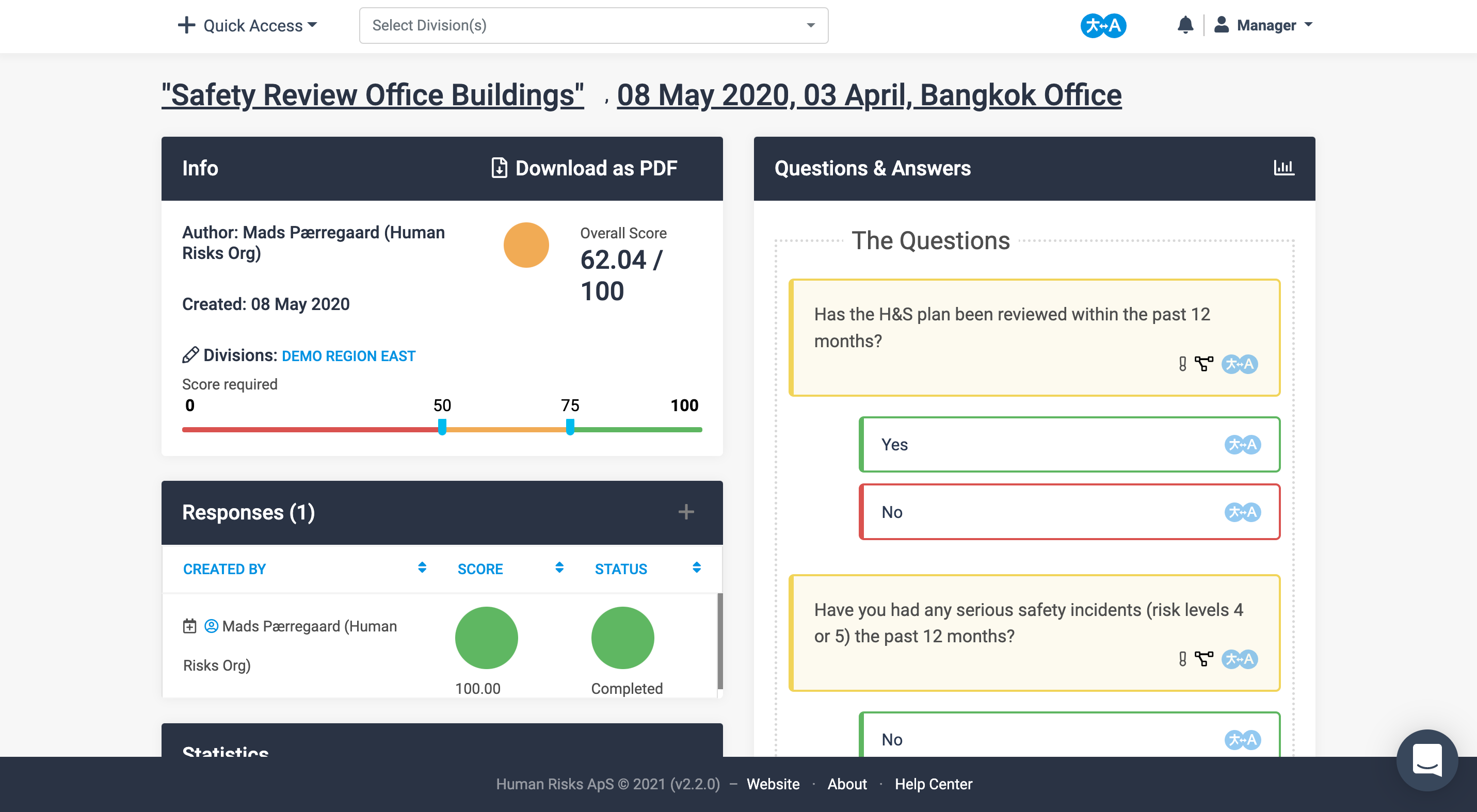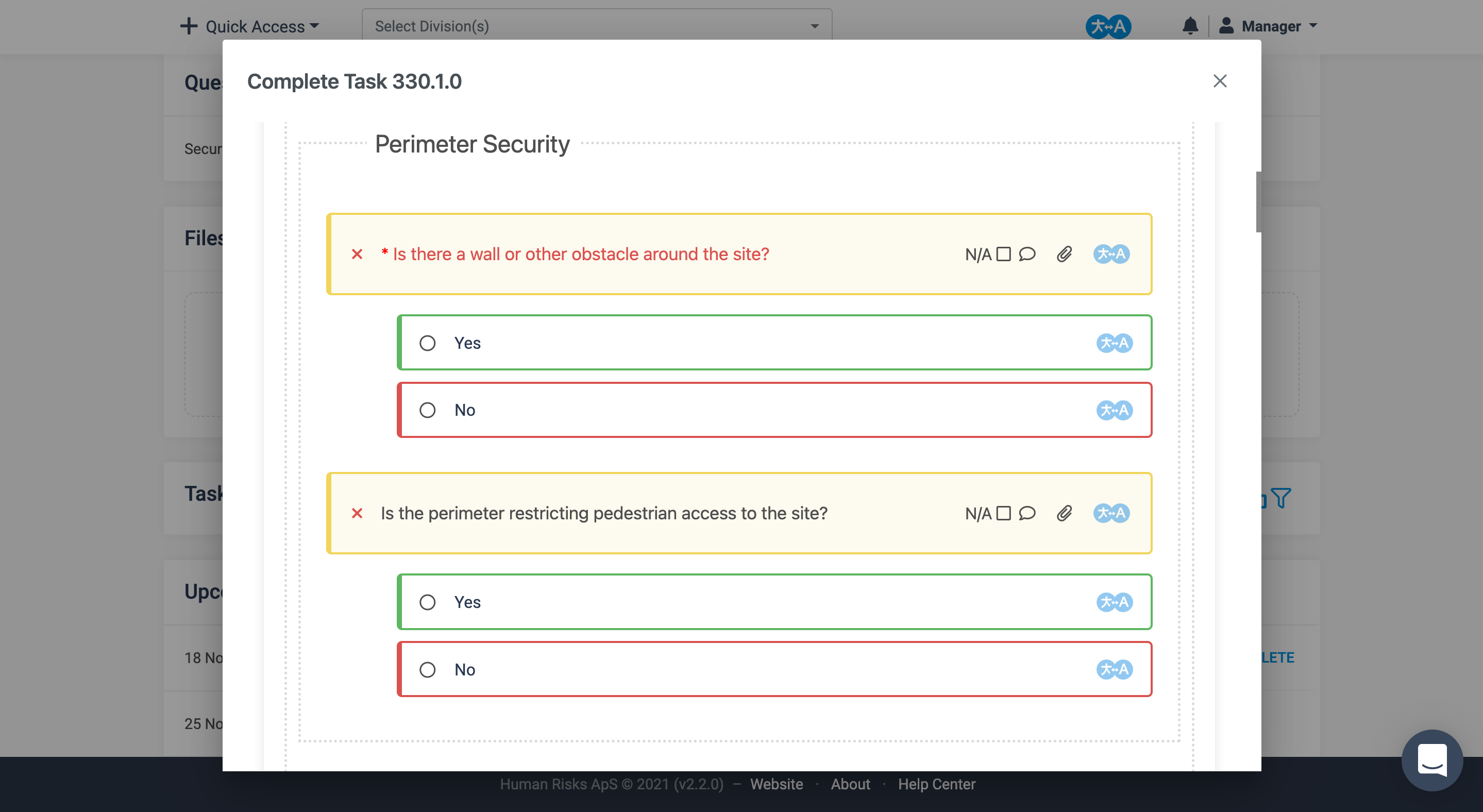 Easy interface, automated scoring and issues being raised according to the pre-set logic make the Questionnaires the perfect tool for your and your entire team to use. 
The best solution for data collection
Check what security controls are in place, when and by whom they were assessed or reviewed and more. Questionnaires integrate with Tasks to automate recurring responses and allow for cross-organisational comparison of results.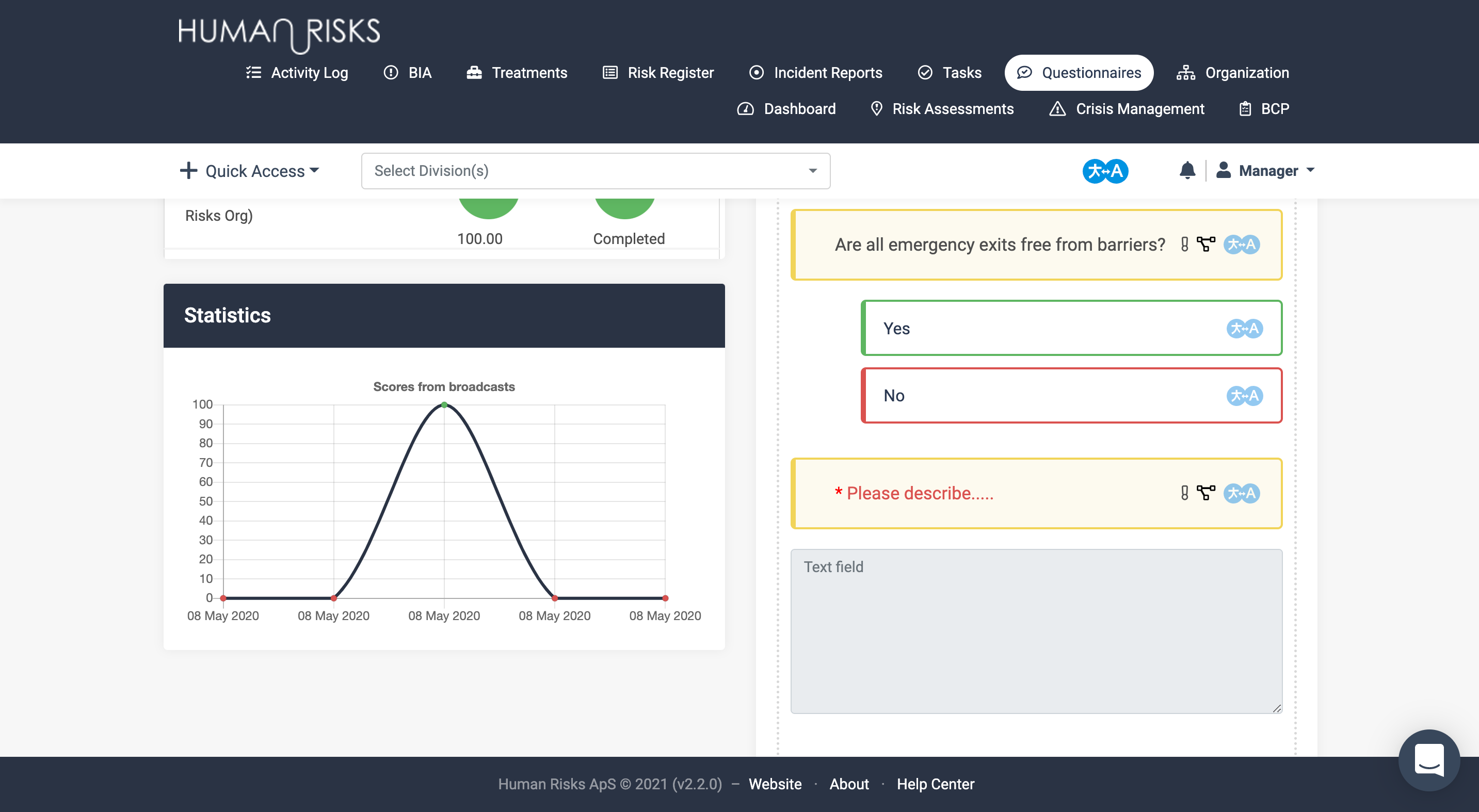 Questionnaires will allow you to check your security controls and mitigation measures, assess the security levels of your sites, conduct audits and gap analyses and more. Moreover, auto-save will ensure that no change is unaccounted for, while the logic questions guarantee that every issue will automatically be raised to your attention. 
Review all changes with auto-save
Make it easy with pre-built templates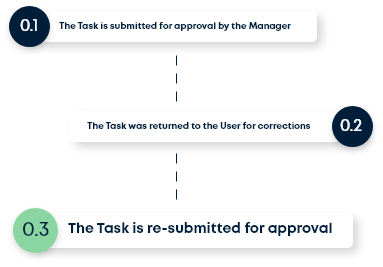 We know the feeling of starting with something completely new and switching from an outdated solution to something much more advanced. It can be overwhelming!
We have created excellent resources to help you through the onboarding process. And if that's not enough, we are only a click away on the chat.
SEE HOW
MUCH BETTER


YOUR SECURITY RISK MANAGEMENT COULD BE