Save time and resources with standardized risk assessments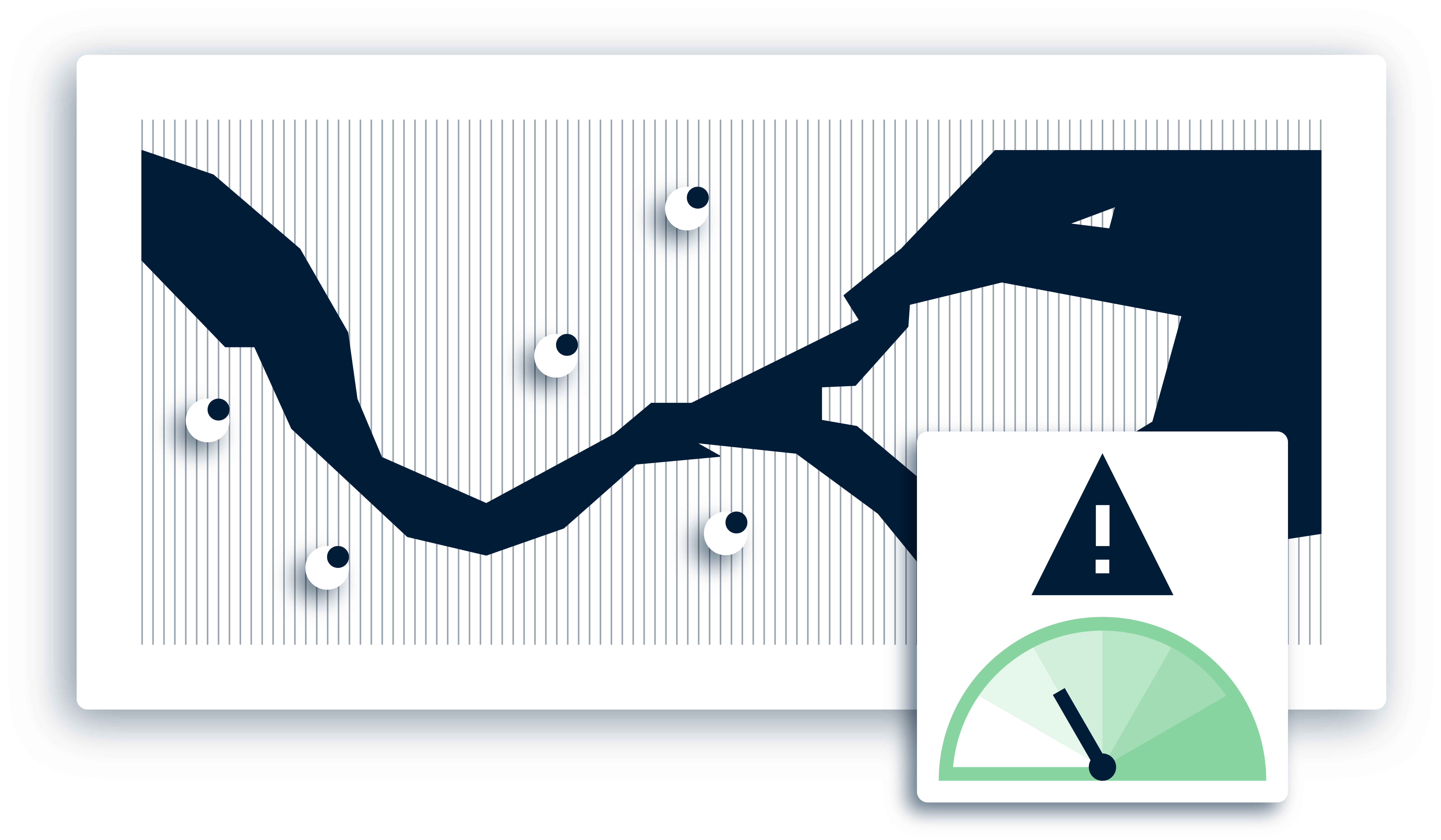 Standardize your processes
Keep your risk assessment uniform, always up to date and in one place. Pre-define asset types, threats and treatments templates in line with your company's policies and standards, and match them up with different site categories in order to make the process more cost and time efficient.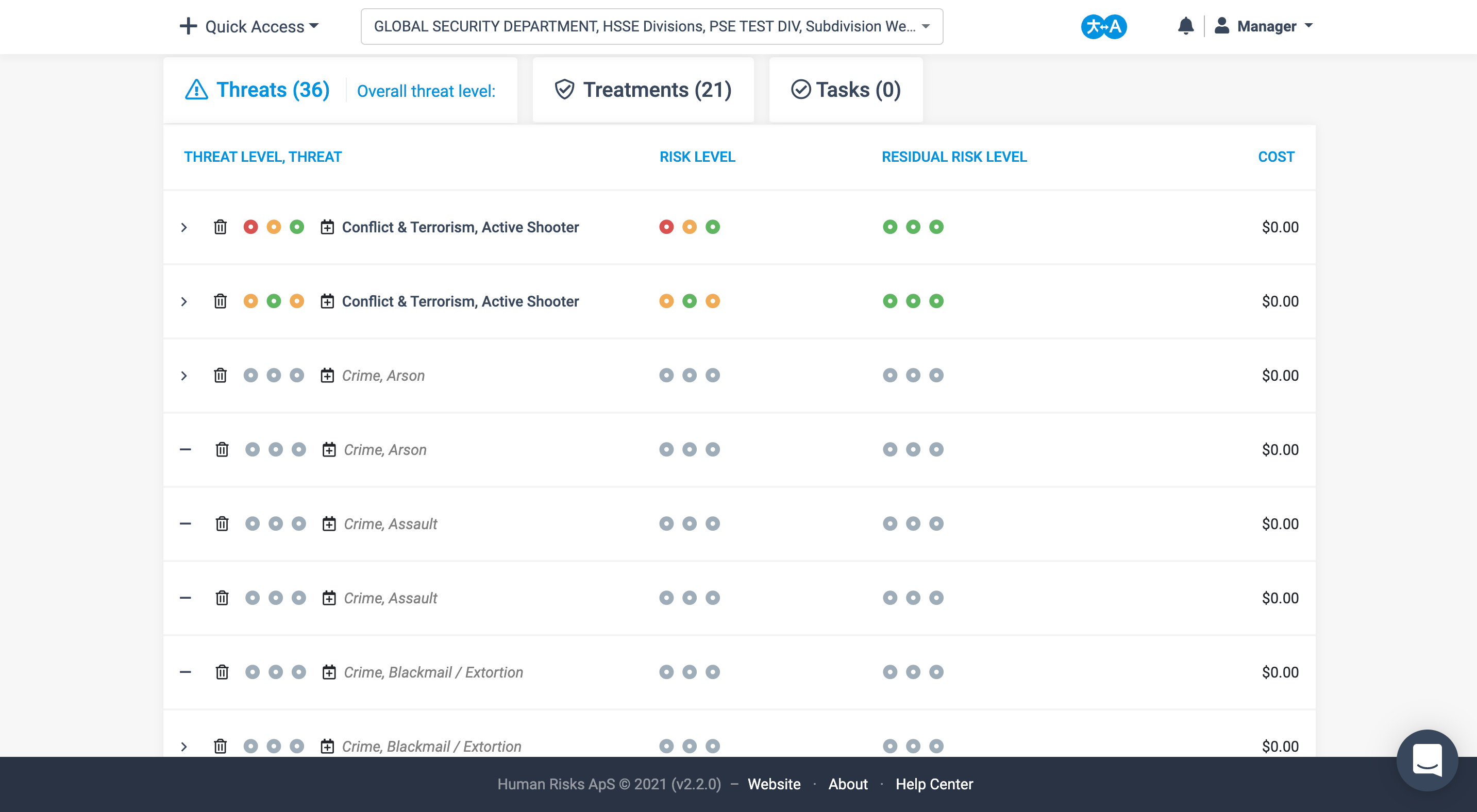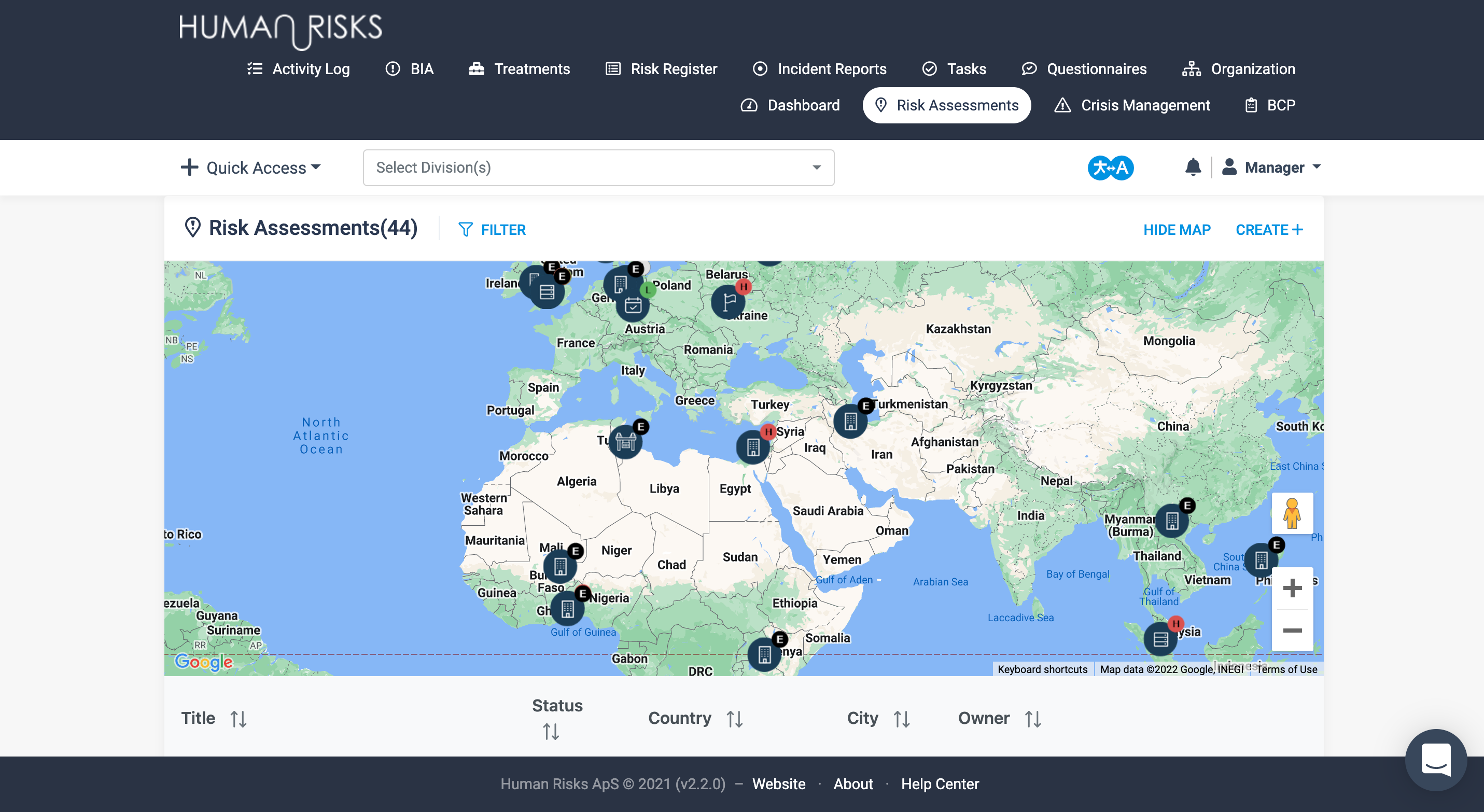 Get a complete overview of the data
Easily assign and monitor the costs, and keep track of mitigation measures as well as the threat and residual threat levels. You can also attach any relevant files. All data is displayed in an easy-to-read, color-coded manner and can be exported into a pdf report. 
Risk assessments are often the fundament upon which the security risk management programme stands. Extraordinarily easy to use, Risk Assessment module will give you and your teams all the tools you need to step up your security risk management game.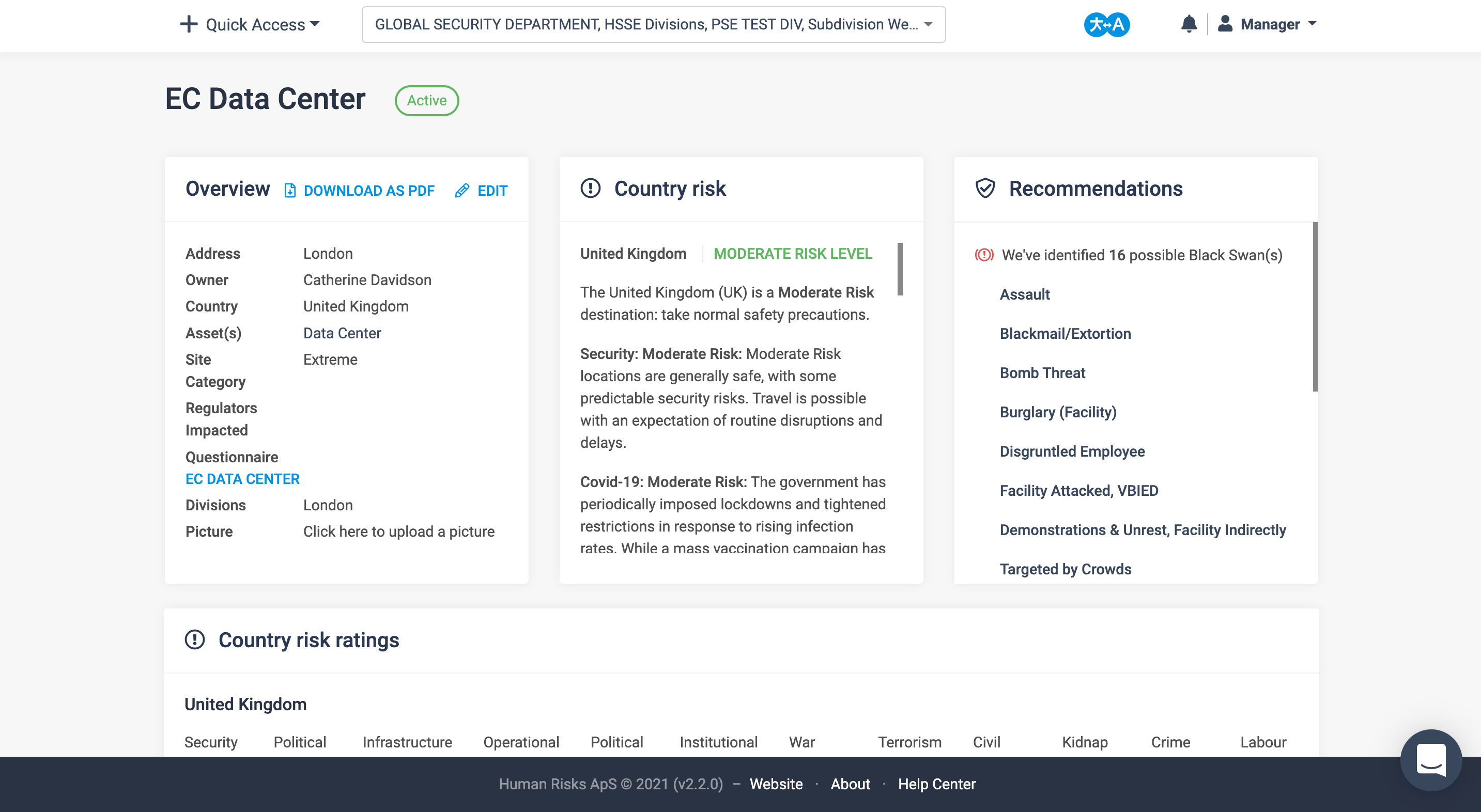 Get the most out of your risk assessments
The Risk Assessment module gives you everything you need to kickstart your security risk management. You can take it even further and fully leverage its capabilities by supplementing it with the Tasks or Incident Reports modules.
Increase security ownership
Reinforce your security standards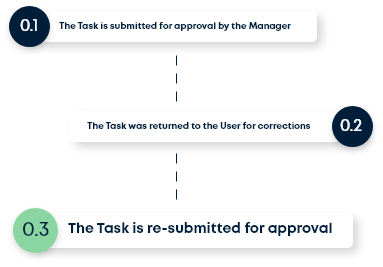 We know the feeling of starting with something completely new and switching from an outdated solution to something much more advanced. It can be overwhelming!
We have created excellent resources to help you through the onboarding process. And if that's not enough, we are only a click away on the chat.
SEE HOW
MUCH BETTER


YOUR SECURITY RISK MANAGEMENT COULD BE