Human Risks and Heineken Global Security have joined forces in the past to ensure Heineken's brewery operations in the Middle East and Africa are protected, and security requirements are managed efficiently.

About Heineken Global Security
Heineken Global Security has the global responsibility to ensure the safety of Heineken's people, assets and operations. The Middle East and Africa team has oversight of 73 country operations, which includes hundreds of brewing and distribution facilities. The global security team is responsible for providing the standards that operating sites must comply with, advising and supporting local security teams, and keeping business travellers safe.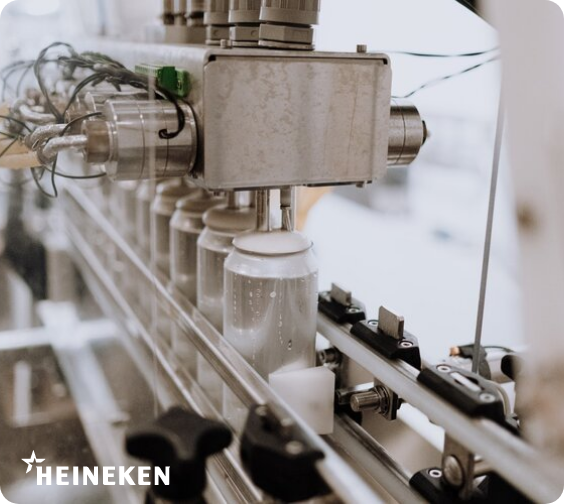 Operational Requirements and Challenges
Within the Middle East and Africa region there are a lot of medium- and high-risk countries, so risk mitigation requirements are generally higher and a lot of effort goes towards the core responsibility of protecting personnel and assets. Additionally, there is a strong focus on ensuring all sites meet regulatory requirements, typically aligned with European standards. Keeping all sites up to these standards often occupies 90% of the team's daily work.
Like other large multinational companies, a key challenge is always keeping track of where everybody is and what they're doing so we can ensure their safety. An additional challenge is trying to align all the different business units with one another and form a good overview of what's going on.

Why Human Risks
The core purpose of Heineken is to brew good beer. The company keeps this focus at all levels of operations, so when investing in new tools they need to add value and help Heineken achieve this purpose.
When Global Security Advisor, Haroen Zuidam, first joined, he quickly realised that the team was not making the best use of new tools and ways of working. "A laptop or a computer was used as a typewriter…not a platform where they can get information". The team chose Human Risks to help them operate more effectively with their local teams, protect assets and personnel, and ensure standards were being met.
The Human Risks platform was able to add value in three key areas:
1.     Replacing outdated information systems
The team initially wanted a program to improve the audit process, as the previous system involved an outdated HTML page that had to be saved offline. The Human Risks program lets them streamline this process, with fewer hours spent on inputting and reviewing information. This means more time for using the information to guide planning and decision-making.
2.     Developing internal protocols
According to Haroen, "If I ask my country security managers in a whole region to file a report for a theft, one would say burglary, one would say theft, one would say something else". Thanks to the standardized threat and mitigation templates, the Human Risks platform helps get teams aligned on basic protocols and guidelines.
3.     Getting a good overview
Previously there was no benchmark to see security operations performance over the past few years. The only reference points were the annual audits manually gathered by the Global Audit team. With the functions on the Human Risks platform, the team has a good way to quickly see performance of different sites over time in one central place. They are also exploring using the Incident Reporting module to reduce time spent gathering incident and near-miss reports from sites, and integrate this information with external risk data.
"We're doing a lot of work behind the scenes that's not visible and I think this tool can work as an amplifier to make that shown"
Often the work that security does goes unnoticed until a crisis happens, and it can be hard to show executives the value that the team is delivering. Haroen notes, "we're doing a lot of work behind the scenes that is not visible and I think this tool can work as an amplifier to make it shown".